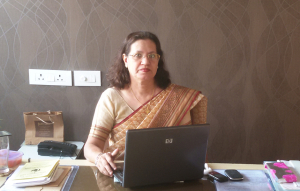 From the Principal's Desk
On behalf of Oriental College of Education & Research, I am highly pleased to welcome all the students seeking admission in this institute. Since its establishment in the year 2001, the college has been making every effort to cater to the needs of students for higher education.
Our college aims to impart good quality education at the UG level by making optimum use of its academic & physical infrastructure. The main objective of the institution is to achieve Global Standards of excellence in education and teacher training.
The college is endowed with qualified, experienced & energetic teaching faculty. We provide the best knowledge about computers, self learning skills , well – honed skills of communication & other Global Information.
The Role of Teachers in the new millennium as nation builders has become multifaceted & challenging. Hence, we strive to develop tolerance, a sense of humour & attributes to become good teachers to serve our country & the world at large.
Character training is also fostered by the environment we create & the opportunities we offer at our institution & thus discipline is emphasized based on example & the development of an individual for leadership.
We desire that our teacher trainees enter through, 'Gyan Dwar' & leave through 'Shakti Dwar'
with an enquiring mind, a sense of social & moral values, a sense of service & compassion for those less fortunate students.
Best Wishes and Good Luck to all the students of our college.